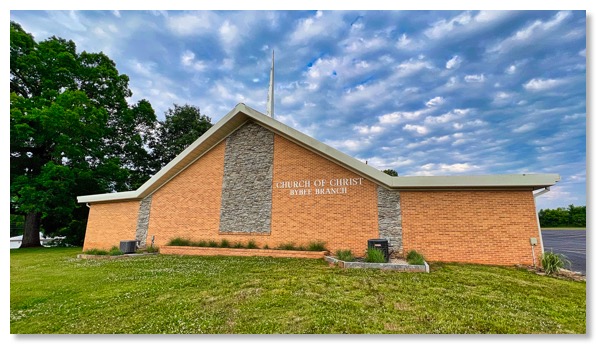 Welcome to the website of the church of Christ at Bybee Branch. You are welcome to browse our pages but we would be delighted to meet you in person. Our location (and mailing) is at
1165 Old Smithville Rd. McMinnville, TN 37110. (931) 473-2486
The times of our worship are:
Sunday Morning Worship 9:00 am
Sunday Bible Study 10:15 am
Sunday Evening Worship 6:00 pm
Wednesday Bible Study 7:00 pm
On the second and fourth Mondays the Monday Morning Bible Class meets at 9:00 am.
For the current Bybee Banner, click
here
We are excited that we are now able to display the sermon titles again. Please check our our Sermons page.
Download the ladies
2012 Autumn Street Fair Cookbook.